Singlestick....refers to both a martial art that uses a wooden stick ... It began as a way of training soldiers in the use of swords such as the saber. -Wikipedia
1902: In a letter to Master James A. Garfield dated December 26, 1902, President Theodore Roosevelt wrote: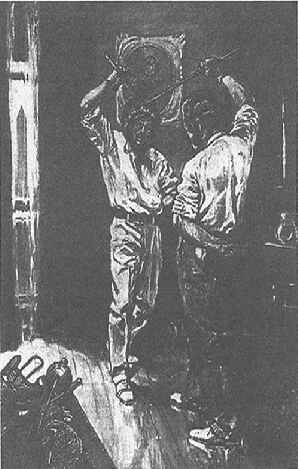 Teddy Roosevelt
"Late in the afternoon I played at single stick with General Wood and Mr. Ferguson. I am going to get your father to come on and try it soon. We have to try to hit as light as possible, but sometimes we hit hard, and today I have a bump over one eye and a swollen wrist."